This may be of use at this moment in time. Feel free to share:
Written by child and adolescent therapist, Kemi Omijeh.
So, someone you love is going through a hard time? It's tough to see our loved ones unhappy. It can bring about a range of emotions from sadness and confusion to anger and helplessness. Whatever you're feeling is perfectly OK – feelings are not wrong, they are a communication. Your feelings are a reaction to a difficult situation. Here are a few tips for coping…
1. Acknowledge your feelings
Our feelings need to be acknowledged and validated, not ignored. Take a moment to reflect on your thoughts and feelings. You may be thinking "why is this happening?" or "will they be OK?". You may be feeling scared or anxious. Try saying it out loud: "I am scared", "I am thinking about my loved ones and what will happen." Then perhaps try saying it to someone you love and trust, talk it through with them.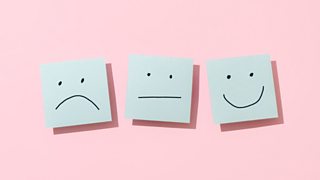 2. Silence the what ifs
Our minds can wonder during difficult periods; we can overthink to worst case scenarios and how they will affect us. There will be a lot of 'what if this' and 'what if that'. Stay present in the here and now. Interrupt those 'what ifs' by thinking of something positive. Perhaps you can think of a tough time or event that you or your loved ones overcame – remind yourself of that. Try and visualise happy moments with the loved one you are worrying about. If those 'what ifs' come back, simply say: "Stop, I don't know yet."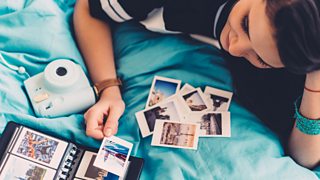 3. Get the facts
There are some things you can know and knowing the facts can stop you worrying. When we are worried and don't have all the details, our mind can fill in the blanks. Find the right time to ask your loved ones the facts of the situation. If it might be too much to ask your loved one who is struggling, is there someone else you can talk to instead? Could you seek guidance or more information from a professional?
If you decide to do your own research, remember that everyone's situation is a bit different so it's always worth double checking that any information you see is definitely true in your loved one's case. And, of course, be savvy about what you see online – if you're researching online, check out Bitesize Support's Fact or Fake collection for help sussing out which information is trustworthy.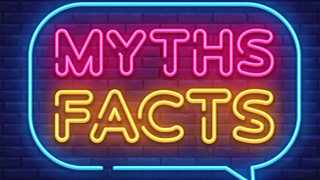 4. Ask what they need from you
Your feelings are not only a reaction to a difficult situation. They also show the love between you and your loved one – you want to help. Ask them if there is anything you can do to help; they might say no and that's OK. Try again at a different time but don't overdo it. Maybe you can think of ways you can be helpful without asking. Don't think big, think little meaningful gestures which can have a big impact.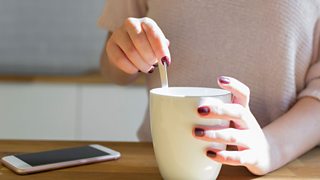 5. Use distractions
Interrupt your mind from overthinking and calm those overwhelming feelings with planned distractions. Come up with a list of things that work well for you to take your mind off things. It could be talking to a friend, going for a walk, listening to your favourite music, watching a movie, or making a delicious snack. Find what works for you and write it all down. A task that doesn't require too much concentration can also work well to distract you, such as a simple online game or puzzle, painting/drawing, or organising a drawer.
It's a good idea to write down what works for you and have it somewhere where you can see it because, when you're feeling overwhelmed or experiencing any strong emotions, your mind might not remember what works. You could put your ideas on a sticky note in your bedroom or in the notes on your phone. Perhaps write the ideas on little pieces of paper and stick them in a jar. When feeling overwhelmed, take a distraction activity from the jar and commit to doing it.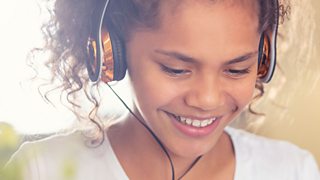 6. Focus on what you have within your control
There may be a lot going on that feels out of your control, such as the events that are happening to your loved ones – maybe they are ill, have lost their job or are stressed out. You can't control that, but you can control how you cope and react to these things.
Think of the weather: we can't control or predict it, but we do figure out how to get on with our lives despite the challenges it brings. It's the same for other situations – we can find ways to help ourselves and our loved ones adapt and keep moving forward.
Mindfulness, breathing exercises and practising gratitude are great ways to focus on what you can control. If you find yourself struggling and needing some extra help, it's important to reach out. You'll only be able to help your loved one if you make sure you're looking after yourself too. Check out the advice below for where to find help.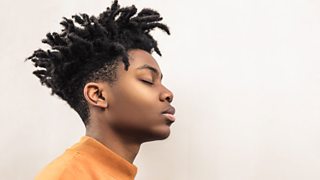 If you need support
You should always tell someone about the things you're worried about. You can tell a friend, parent, guardian, teacher or other trusted adult. If you are struggling with your mental health, going to your GP can be a good place to start to find help. Your GP can let you know what support is available to you, suggest different types of treatment and offer regular check-ups to see how you're doing.
If you are in need of in-the-moment support you can contact Shout 85258, a free, 24/7 text messenger support service for anyone in the UK. Text the word "SHOUT" or "YM" to 85258 to start a conversation.
There are more links to helpful organisations on BBC Action Line.
Full article: Tips for coping with seeing loved ones struggling – BBC Bitesize